When the pollen count's up, don't be brought down! At Chemist Direct you can find tablets, sprays and eye drops from all the top hay fever brands with Up to 25% Off.  Also offer a generic range of tablets, which have the same active ingredient as the branded version, but at a fraction of the price.
Allergy & Hayfever Relief Cetirizine – 6 Pack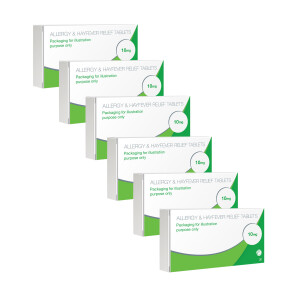 30 Days Allergy & Hayfever Relief x6- These tablets contain Cetirizine Hydrochloride/ Cetirizine Dihydrochloride as an active ingredient to protect your body from allergy symptoms caused by hay fever, skin allergies, dust/mould allergies, or pet allergies.
Price £5.80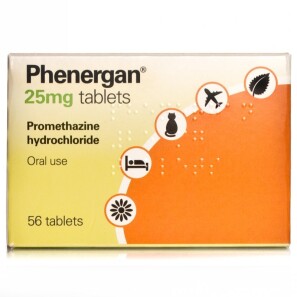 Phenergan Tablets 25mg is an all-rounder allergy tablet that can be used for hayfever, improved sleep, pet allergies, nausea while travelling, and nettle rashes.
Price £7.79
Allergy & Hayfever Relief 30 Days Loratadine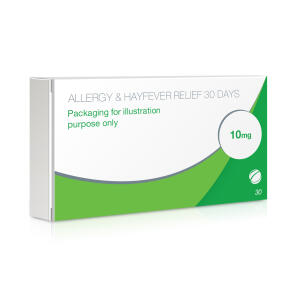 Allergy & Hayfever Relief 30 Days contains 10mg of Loratadine for relief from hayfever, seasonal allergies, skin allergies, and hives.
Price £1.30
Piriton Allergy Tablets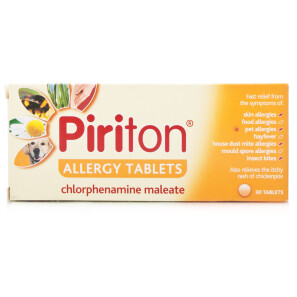 Piriton Allergy Tablets are antihistamine tablets that can be used to treat the symptoms of hay fever and other allergies.
Was £3.49 Now £2.79
Phenergan Tablets 10mg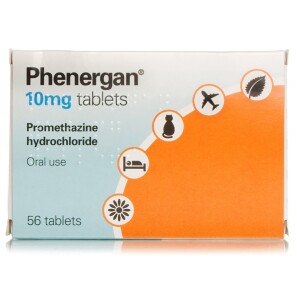 Phenergan Tablets 10mg are used to treat allergic conditions such as hayfever, rashes or hives or to prevent travel sickness.
Price £4.79
Benadryl Allergy Liquid Release 10mg Capsules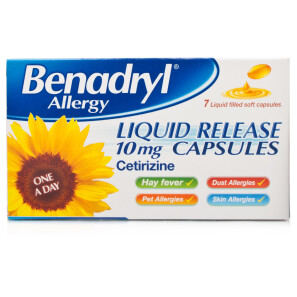 Benadryl Allergy Liquid Release 10mg Capsules provide everyday relief from hay fever symptoms and other allergic conditions.
Price £4.20
Zirtek Allergy Relief Tablets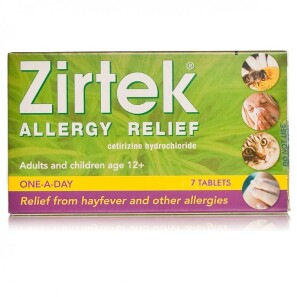 Zirtek Allergy relieves the unpleasant symptoms and discomfort of hayfever and other allergies, such as sneezing, irritated, runny and blocked up nose, itchy, red and watering eyes and itchy skin rashes.
Was £3.10 Now £1.00 Save £2.10
Clarityn Allergy Tablets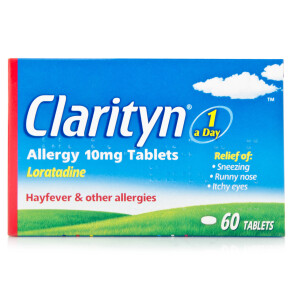 If hay fever symptoms are getting you down or in the way of your life then Clarityn Allergy Tablets is what you need.
Price £15.99
Benadryl Allergy Relief Capsules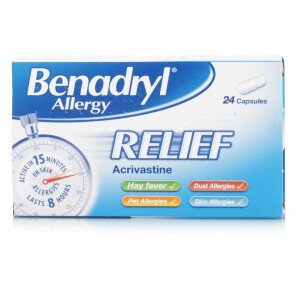 Benadryl Allergy Relief Capsules are fast acting allergy relief, getting to work in just 15 minutes.
Price £8.00
Benadryl One A Day Relief Tablets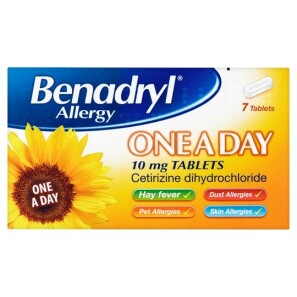 The BENADRYL®cetirizine range, provides all day relief for allergies including hay fever.
Price £4.40