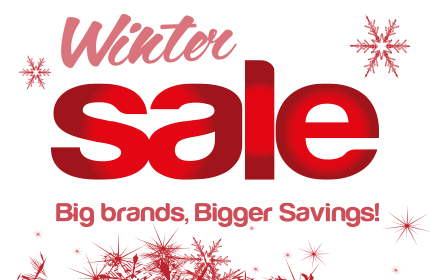 Save money with the MattressMan winter sale! They have plenty of cosy, comfortable mattresses and gorgeous bed frames at amazing prices. A good night's sleep needn't cost the earth, offering huge savings on bed frames, memory foam mattresses, pocket springs and more — all perfect for snuggling up on a cold winter morning!
Manhattan Brown Leather Bed
From Snuggle Beds, one of the premier manufacturers of fashion-forward bed frames, comes the Manhattan. Its slender headboard and sturdy frame are upholstered in the finest dark brown faux leather to achieve that widely coveted contemporary style.
Was £69.00 Now £49.00
Buckingham Silver (2015) Metal Bed
The amazing Buckingham low foot end bed frame comes from the leaders in fashion bed design, Snuggle Beds. This improved version of the previous model features brand new solid slat performance technology with an extra sturdy base.
Was £69.00 Now £49.00
Tetras in White By Snuggle Beds
This is the Tetras metal and wooden bed frame from Snuggle Beds. Finished in a versatile white and silver, it is sure to suit the bedroom of your choice.
Was £79.00 Now £49.00
Buckingham Ivory 2015 Metal Bed
The amazing Buckingham low foot end bed frame comes from one of the leaders in fashion beds, Snuggle Beds. This fantastic low foot end bedstead features a contemporary design with handsome lines running along the head and foot end.
Was £69.00 Now £49.00
Bordeaux Antique Wooden Bed
The Bordeaux Antique is constructed from hardwood, a dense timber with a complicated internal structure, that's great for making these fine, solid bedsteads. Furthermore, once carpentered, the wood is treated with a clear varnish that protects against discolouration and preserves its natural grain.
Was £149.00 Now £135.00
Chesterfield (Solid Pine) Wooden Bed
A simply designed Scandinavian pine bed with a base of supportive solid slats. The headboard is is subtly panelled while the foot end is minimal to give the appearance of more space.
Was £199.00 Now £149.00
Geneva Brown By Home Comfort
Upholstered in brown faux leather, this modern bed frame will complement a variety of bedroom décors. The bed contains a large drawer at the foot of the bed to store away clutter and keep your bedroom looking sharp.
Was £299.00 Now £259.00
Geneva Ivory White Leather Bed
Arriving in a beautiful cream colour, this stylish faux leather bed is sure to suit both modern and traditional décors. The bed features a large drawer at the foot of the bed for storing clothes, shoes or bedroom clutter and a sprung slatted base for an extra comfortable night's sleep.
Was £299.00 Now £259.00
Alabama By Snuggle Beds
The Alabama by Snuggle is the perfect amalgamation of style and storage. Its classic sleigh-style design, which complements traditional décors, has been updated using a chic faux-leather finish to suit more modern bedrooms.
Was £299.00 Now £269.00